Nicole Moore, Assistant Coach
American Sports & Fitness® Certified: Personal Training & Group Fitness
Schwinn Certified: Indoor Cycle
Merrithew Health and Fitness: Total Barre Foundation Level 1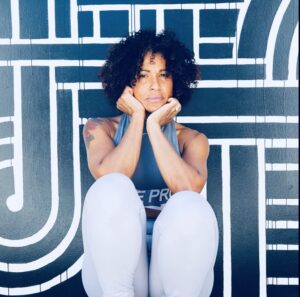 With a mission to extend its network to help more Southern California clients reach their personal health and fitness goals, GetMooreFitness added Nicole Moore, assistant training coach, to its staff more than 17 years ago. Although she has always been involved in the business "behind the scenes" as a sounding board for Barry's quirky ideas, and a guinea pig for even quirkier exercises, Nicole finally decided it was time to move from silent partner to the fitness forefront.
A mother to two adult children and former high school teacher, she is ASFA Certified, and has a bachelors degree in Mass Communications from U.C. Berkeley. A go-getter at heart, Nicole decided her greatest contribution to GetMooreFitness clients would be to design a training program that helped busy women (like herself ) find the time to make health and fitness a part of their lifestyle.
With the goal of putting "women first," she jumpstarted her very own one-hour circuit training class for women that blends weight training, pilates, and plyometrics, as well as promotes the idea that women can and should find time for themselves! Appropriately entitled, "the better half" , Nicole chose the play on words to not only promote her upper and lower body sculpting for women, but also to formally introduce herself as Barry's alter ego. When she made the decision to join in getmoorefitness on a more active level, Nicole thought about her own personal exercise and nutritional habits that she employed to get back into pre-mommy shape.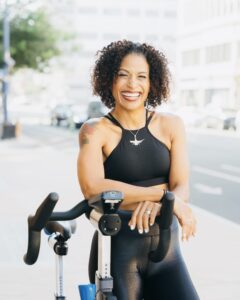 For someone who looked at exercise as a chore 20 years ago, she wanted to share with other women the regimen she used to lift her buns, tighten her tummy, and beat the "I hate to exercise" blahs. The better half has served dozens of happy clients and has been met with a great response. For more info about this exciting program and for information on one-on-one personal training, contact Nicole at (310) 720-6426.